Although there will be more posts about our trip my thoughts now are only about the heartbreak of leaving and how sad it makes everyone feel because we live so far away. When we started this whole adventure we thought these feelings were for Jamie's leaving party at the end of 2008 Little did we realise that we spend our whole lives saying goodbye and seeing tears flow down the cheeks of the one's we love as we leave each others arms.
Tonight Pam did bath time and it was a very emotional experience for her as we all realised it was our last night here for while and that the fun we have had was coming to an end…
We will spend the next few hours together and have fun, play some Yatzee and maybe forget for a while our emotions knowing that tomorrow they will all come out as we board the plane home.
Our lives will continue as will the blog, a new arrival in September will make our family complete and new trip will be planned and it will all start over again. We joke about the lottery and what we would do if we won the house in Denver and the one in Middlewich the first class flights and the holidays together but for now Jamie and Pam will talk on the phone and everyone will read the blog but one thing is certain in our hearts we will have the memories of our times together and the photo's to remind us!
I have the urge to apologise but I know what reaction I would get…so I will say I love you all and we will see you soon!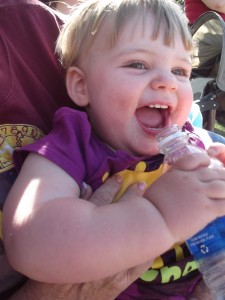 Now Pam I know you're at work reading this so you need to dry your eyes and get some work done dude "Ta very much!"
This content is restricted to site members. If you are an existing user, please login. New users may register below.