Just visited Grandad in Sandbach where Reagan had loads of fun but had to fight sleep all the way so as soon as we got into the car to come home she fell asleep! Now mommy was at home having some Mommy time and I wanted Reagan to stay asleep when I arrived home so I carried her in her car seat and set her down in the living room still asleep where she still is now and Mommy is still asleep too, happy days…!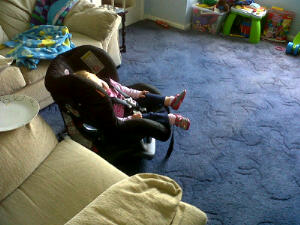 Posted from BlackBerry by ALB1970.
This content is restricted to site members. If you are an existing user, please login. New users may register below.