Had a scan this morning on mommy's tummy and saw iggy again. He is absolutely fine and really filling out now with a geustimated weight of 4Lbs 1oz and 9 weeks left to grow I think he's on coarse. lol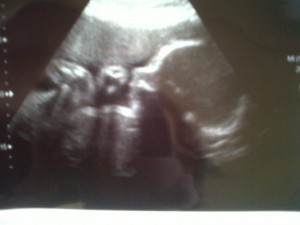 Mommy is doing fine too although as she puts it "ready for birth!" Its warm right now especially at night and I know she is finding it difficult to rest enough at night but there is no one better at coping with everything that's happening right now but even so Reagan and me love her for it all!
As for me I love the fact we are close to becoming 4 and that we saw him healthy and growing fast today and hope we get lucky again…
This content is restricted to site members. If you are an existing user, please login. New users may register below.