I have decided to blog my life, everyday for the next year? It may not interest most people but I would to think that in the next few days or weeks I will become a father and that this blog will also be a diary of our first year as parents and maybe one day she will be able to read this and see what it was like for us and her.
Ok in that first paragraph there is a lot of information I will elaberate on over the next few days, but for now I will give you a brief little prologue to set the seen.
My name is Alan and I am 39years old and will be for the next 12 days I am married to Jamie and we are expecting our first child anytime now. We live in England and have done for over a year now, I am from here Jamie is American we love our life together.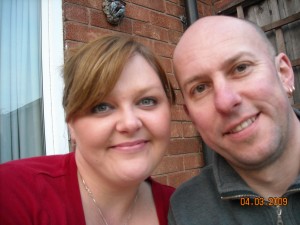 Blogging is something I enjoy doing and thought that I should do this now as there are lots of things happening in our life right now that I want to document and it will also be a point of reference for our freinds and family over in the states who I will be sending an invite to read this when I finish the first page. I hope to add a photo everyday too to show in someway what we were up to, did or saw. I'm sure it will evolve as time goes by and hopefully will be worth reading so keep having a look.
More later but for now this is a start!
This content is restricted to site members. If you are an existing user, please login. New users may register below.