Went to pool tonight with phone at the ready, just in case but I needn't have bothered as there was not even a twinge while I was gone? She is a stubborn one and is going to make us wait and will be a Taurus (Jamie told me) which are apparently the most stubborn of all the star signs and do not respond to brute force and are better with quiet logic and reasoning….great?
We have our 40 week check up tomorrow with the possibility of a sweep which for those who don't know(and let me tell you, you probably don't) can induce\bring on labour so we're hopeful we can start to bore you with a different story very soon fingers crossed 😉
We got a baby gate today more for Jack so Jamie can still enjoy fresh air flowing through the house even if she needs separation from him. Jack just thinks WTF I thought we'd got rid of this kind of restraint years ago?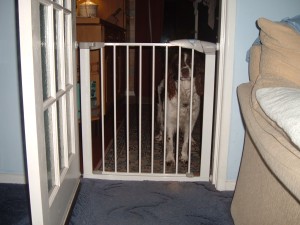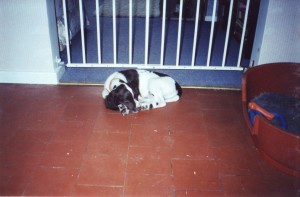 This content is restricted to site members. If you are an existing user, please login. New users may register below.